DM 864 – Principles of Professional Communication
The focus of this course is mastery of the fundamental elements of effective professional communication: assessing the communicative situation, understanding the needs and expectations of the audience, creating an effective and suitable message, and projecting confidence and competence through an appropriate communication style. The course combines theoretical understanding with practical application in three areas of communicative competence: reading, writing, and speaking. Students will prepare and present a variety of messages and will be involved in the critical appraisal of the messages of others.
Course Leader: Mary Weil, Ivey Business School, Western University
Course Objectives
To understand the underlying principles of all effective communication
To develop sensitivity and skill in assessing the demands of any communication situation
To attend appropriately to both message content and interpersonal relation in a communication exchange
To apply these skills to a variety of communicative tasks, both orally and in writing
Activities and Schedule
The course draws its theoretical foundation from the ancient discipline known as rhetoric, which is concerned not only with the exchange of information, but with the quality of the human interaction on which all effective communication depends. Although message design and clarity of purpose remain important, our primary concern at the graduate level will be the subtler elements of communication decision-making that are frequently taken for granted, overlooked, or ignored. As a result, the course focus will be analytical skill, interpersonal effectiveness, and the establishment of professional credibility through an appropriate and effective communication style. The course will be heavily participatory, and participants will be invited to apply the principles we are learning to a variety of reflective and interactive exercises.
The modules will consist of lectures, discussions, and interactive exercises, interspersed with individual and group assignments. All participants will take part in at least one oral presentation and will have the opportunity provide feedback on the messages of others. Personalized consultation and instructor feedback will be available throughout the course.
Course Preparation
In preparation for Module 1, please read the following segments from Effective Communication for the Technical Professions:
Chapter One: Understanding the Communicative Situation (pp 1-17)
Module 1
Day 1 – Course Introduction and Approach
Principles of strong communication
Elements of rhetoric
Day 2 – Public Speaking & Nonverbal Communication
Characteristics of nonverbal communication

Improving nonverbal skill
Related work period: impromptu speeches
Understanding your audience
Between Modules
Participants will use this period to work on the Major Communication Project and Formal Presentation. Participants will present and be critiqued in Module 2. Participants will be encouraged to use a principles-practice approach in applying their understanding of communication to the analysis of, reflection upon, and assessment of communication activity in their own workplaces.
Module 2
Days 1 & 2 – Professional Writing Fundamentals; Presentations & Persuasion
Grammar refresher
Presentation and analysis of formal speeches
Qualities of an effective leader
Critique/feedback
Course Evaluation
Grades will be calculated on the basis of the following:
20% – Contribution
20% – Written assignment
30% – Individual presentation
30% – Group presentation
---
Biography of Course Leader
Mary Weil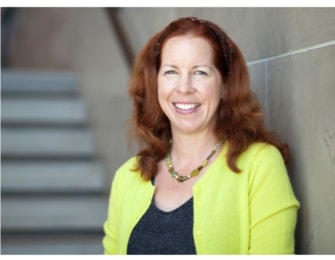 Faculty Director, HBA Program
Ivey Business School
Western University
London, ON N6G 0N1
519-661-4282
mweil@ivey.ca
Mary Weil is a Lecturer in the Management Communications group at the Ivey Business School and the Faculty Director of the HBA Program. Mary teaches Management Communications in Ivey's HBA, MSc and Executive Development programs. Mary graduated from Western University with a Master of Arts in Journalism and spent several years as a reporter and television producer before starting a career in public relations.
Mary was awarded the 2015 EFMD Responsible Leadership case writing award. She has written cases about the communication issues that companies face including recovering from natural disasters, from social media disasters and handling challenging media encounters.
Mary has worked with a range of corporate clients at multinational firms and mid-sized companies. She especially enjoys helping entrepreneurs engage with the media and find the best way to tell their stories.
Prior to joining Ivey, Mary worked at CTV's Business News Network (BNN), producing two-and-a-half hours of live programming every day. Mary's articles while at Dow Jones Newswires were published in newspapers across Canada as well as in The Wall Street Journal.
Mary is a member of the Management Communications Association and the Association for Business Communication.